The Taipei District Prosecutors' Office yesterday indicted Taiwan People's Communist Party Chairman Lin Te-wang (林德旺), along with party members Cheng Chien-hsin (鄭建炘) and Yu Sheng-hung (余聲洪), over alleged contraventions of the Anti-infiltration Act (反滲透法) and asked the court to consider heavy penalties.
Lin, who had been a Central Committee member of the Chinese Nationalist Party (KMT), has traveled to China as a representative of Taiwanese businesspeople in China since 2007, investigators said.
After the KMT stripped him of his membership, Lin in 2016 made a failed bid for the legislative seat representing Tainan's first electoral district, prosecutors said, adding that he founded the Taiwan People's Communist Party in 2017 and has been its chairman since then.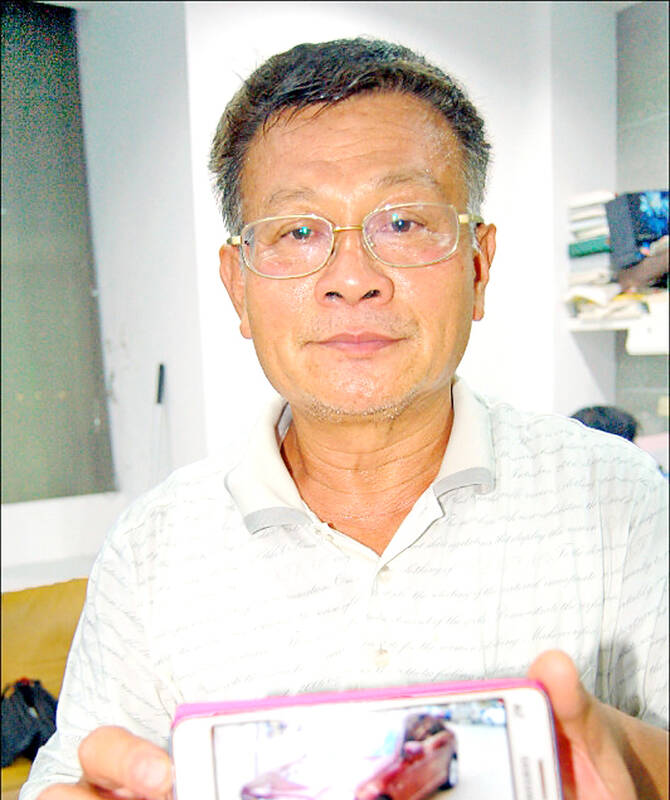 Taiwan People's Communist Party chairman Lin Te-wang is pictured in an undated photograph.
Photo: Taipei Times
Lin forged close ties with Hu Chunguang (胡春光), an official of the Political Party Bureau of China's Taiwan Affairs Office, for over a decade, prosecutors said.
In a bid to elicit support from the Chinese Communist Party (CCP) for his businesses in China, Lin hosted multiple visits by CCP officials and was directed by Hu to involve himself in Taiwan's elections to advance China's "united front" efforts, the indictment said.
Lin allegedly instructed Cheng to run for Taipei city councilor last year and later worked with Yu to illegally import Chinese-made COVID-19 rapid test kits in a bid to bolster his party's election prospects, it said.
Lin also used Chinese national flags given to him by the Vexillological Research Center China at protests against a visit to Taipei in August last year by then-US House of Representatives speaker Nancy Pelosi in hopes of being made an agent to sell Chinese-made Maotai liquor, and becoming the go-to person to arrange tours by CCP personnel to Taiwan, the indictment said.
Lin was also charged with planning to give NT$500 and the Chinese rapid antigen test kits to protesters mobilized by his party at rallies against Pelosi.
Prosecutors said they sought severe penalties, as Lin and Chen had not cooperated with the probe.
The trio have denied the charges.


Source: Taipei Times - 2023/10/04