Prosecutors yesterday said they are investigating accusations of interference with the nation's submarine program and that details of it were leaked, in what would be a serious breach of national security.
Taiwan unveiled its first domestically developed submarine on Thursday last week, a major step in a project aimed at bolstering the nation's defense and deterrence in the face of military threats from China, although it would not enter service for two years.
Indigenous Defense Submarine program head Huang Shu-kuang (黃曙光) told local media last week that lawmakers, whom he did not name, had made it "difficult" for the program to purchase critical equipment, and that a contractor who had failed to obtain a bid had forwarded information to China.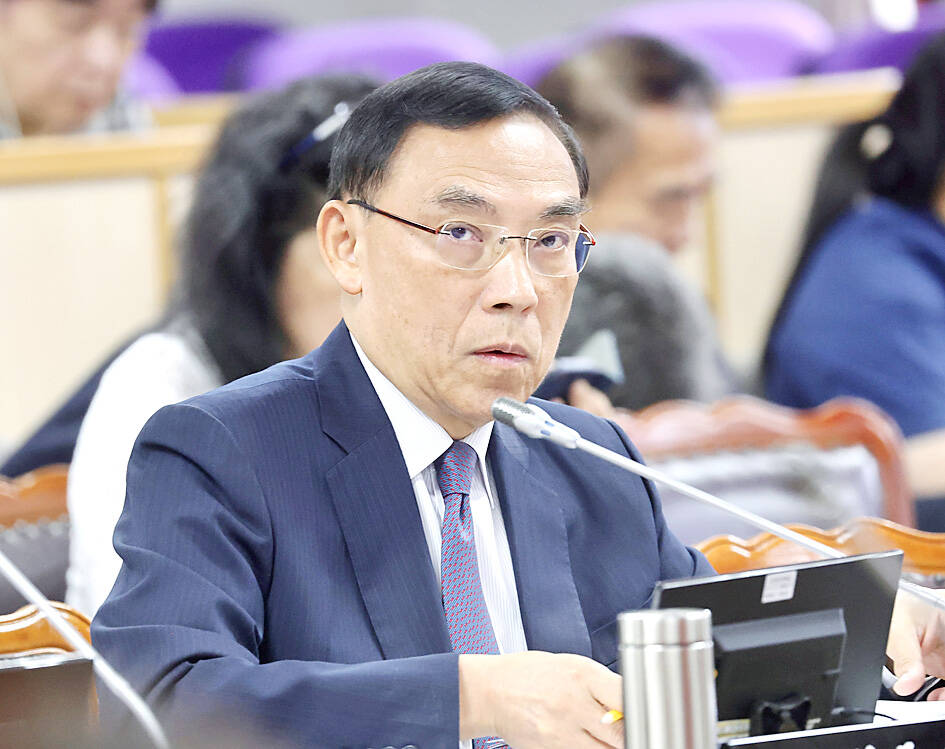 Minister of Justice Tsai Ching-hsiang attends a meeting of the legislature's Judiciary, Organic Laws and Statues Committee in Taipei yesterday.
Photo: CNA
The Supreme Prosecutors' Office, in a short statement, said that Huang's accusations had attracted "great attention" given the national security and defense implications.
It said it had instructed prosecutors to "investigate the case as soon as possible to safeguard national security."
Minister of Justice Tsai Ching-hsiang (蔡清祥) yesterday said that the Supreme Prosecutors' Office and the Ministry of Justice's Investigation Bureau are investigating the case.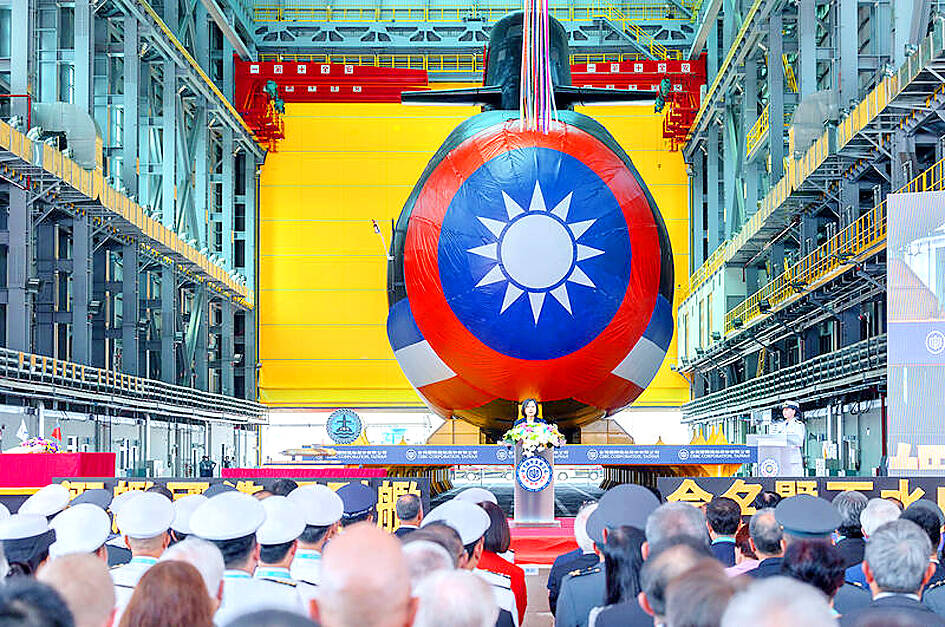 President Tsai Ing-wen, center, speaks at the launch of the nation's first domestically made submarine named Hai Kun at CSBC Corp, Taiwan's shipyard in Kaohsiung on Setember 28.
Photo: EPA-EFE / Presidential Office
Following Huang's remarks, retired navy captain Kuo Hsi (郭璽) on Thursday said that Chinese Nationalist Party (KMT) Legislator Ma Wen-chun (馬文君) was the legislator in question and had shared information with China, prompting Ma to file a slander suit against Kuo at the Nantou District Prosecutors' Office on Saturday.
Kuo yesterday filed civil and criminal lawsuits against Ma at the Taipei District Prosecutors' Office, accusing her of leaking confidential information about the submarine to national security agencies in other countries.
Ma yesterday asked Huang to name those he had accused.
She said that she would be willing to perform seppuku — the Japanese ritual of committing suicide by disembowelment followed by decapitation — if she had ever given confidential information to China.
The KMT supported Ma, saying she was doing her job as a lawmaker by keeping the government in check and pointing out that it made no sense to budget billions of dollars for seven submarines when the submarine prototype had not even undergone testing.
The Democratic Progressive Party could not solve a problem, so it attacked the person who pointed out the problem, KMT spokesman Lin Chia-hsing (林家興) said.
Kuo's accusation was blatant political maneuvering, he said.
"If confidential information was really leaked [by Ma], why was it not dealt with by the judiciary earlier," he said, adding that the issue had been brought up just before the presidential and legislative elections in January.


Source: Taipei Times - 2023/10/03